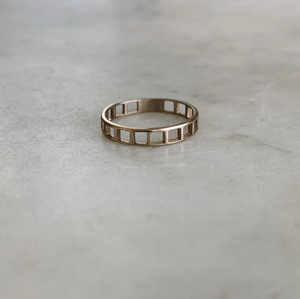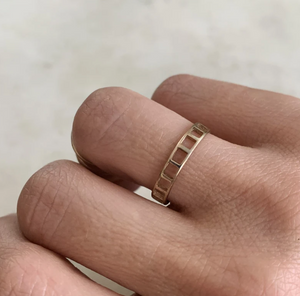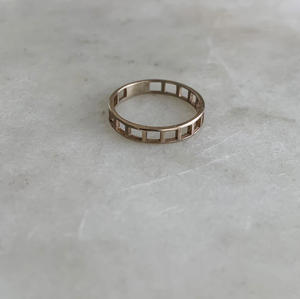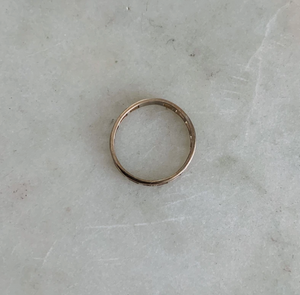 Made by hand in south Louisiana. Each piece varies slightly due to its handmade nature.
Here's what the maker has to say about this piece:
"Around the beginning of 2021, I found myself increasingly drawn to the grid pattern. Maybe it was the fun and funky ways it was popping up in the creative world... but it felt deeper than that, almost primal, and I had to know why.
How long have humans been making them? Why are we drawn to them aesthetically and why do we heavily lean on them as a way to organize just about anything?
After digging in, it turns out grids have been around since our ancient ancestors laid out their village huts. Not only does a grid allow us to organize the chaos around us, but it also creates a balance and symmetry that calms us.
That was it. The calming part.
Jewelry as a tool for calming has been a concept I've played with for years. But after this last year, it went from curious interest to desperate need.
In this case, the tool is more of an aesthetic reminder of knowing what works for you. For me, it's simplicity and order that have always given my monkey mind a sense of peace and harmony."
Made in United States of America
Thank you for supporting American Made. 
Goods Made Here.
Why Common Deer?
FREE GIFT WRAP.  reusable and full of "wow", available on non-sale items $25+ only! individual items can be combined to get to this minimum.  
FAIR WAGE SHIPPING. our fulfillment team is paid fairly and most of our materials are reused from receiving! While this method takes more time, it means reducing our impact on the environment. 
MORE IN STORE.  only about 10% of our inventory is listed online. The store is the full experience and we can't wait to see your face.  
BEST GIFTS. we were voted Best place for Unique Gifts in Vermont by our community! 
SHOP SMALL. rest assured knowing your picks support families and employees of the little businesses, including ours! Thanks for helping us towards a diversified economy. 
BUY BETTER. there are so many reasons to support domestic products, to include jobs, higher standards of production, less overseas freight costs, less waste, better quality, and much more! We encourage you to buy less, buy better. Thank you for supporting American Made. 
common deer maker profile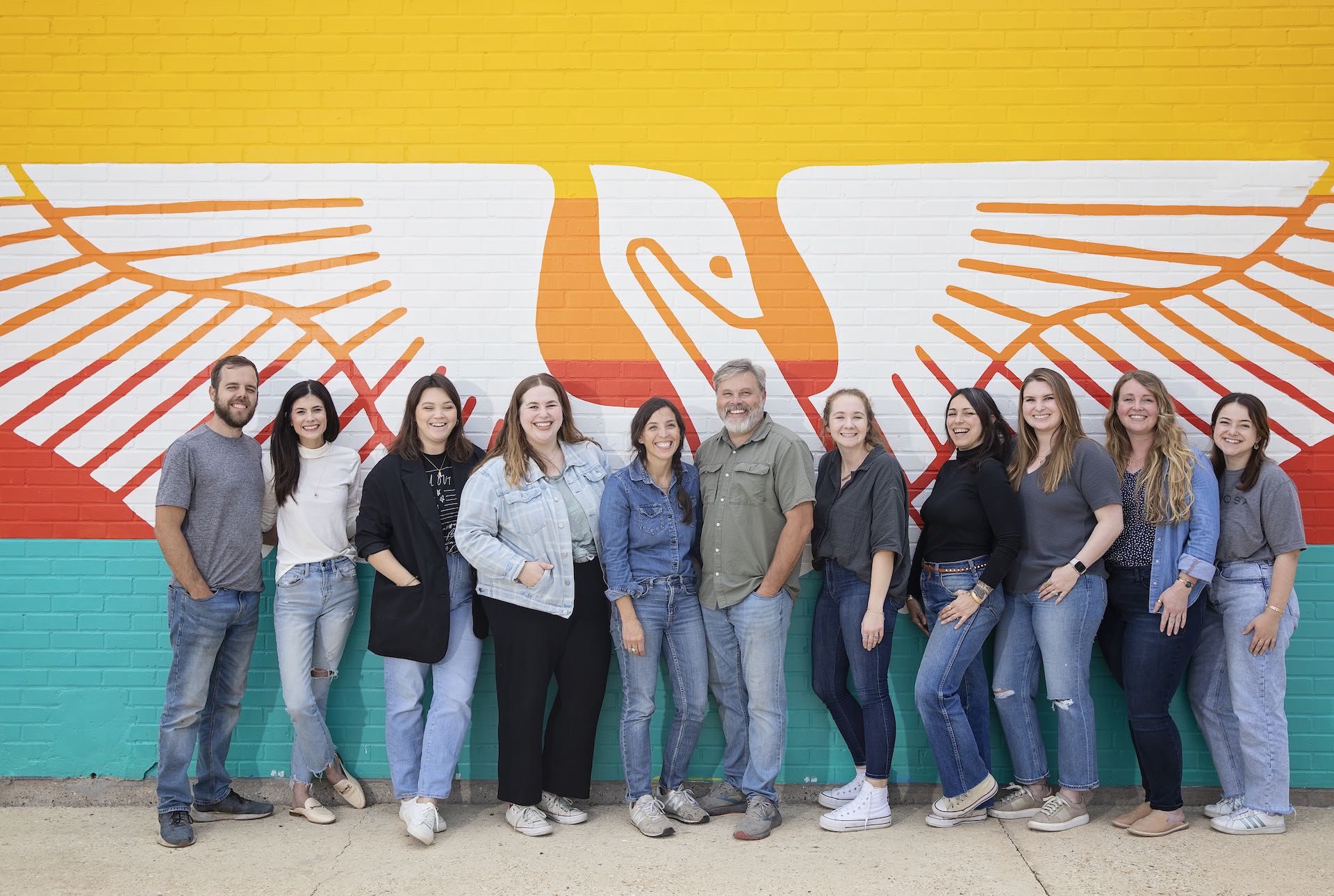 learn more
maker profile
Common Deer supports GOODS MADE HERE. Choosing domestic goods, lessens our impact on the planet, creates a more fair economy, and ensures artists do what they love
Learn More
Need it Wrapped?
Please write which items you'd like "gift wrapped" in the notes before submitting your order! We're happy to wrap non-sale items over $25 in our reusable burlap bags.